Important news | Hunan county and municipal environmental protection bureau training course come to Kaitian to visit and study
Time:2016-06-30    Read:1012 Time
On June 22th afternoon, Hunan Provincial Environmental Protection Office Personnel and Education Researcher and Deputy Director Mr.
Peng Guoming, Education and Training College Vice-President Mr.Hu Xianzhou bring 100 person to visit in Kaitian Group. Chairman Mr. Ye Mingjiang, Group President Mr. Zhou Bo Ping,
Group Vice President Mr. Liu Hua were introduced Kaitian respectively, and invited FINSTERWALDER UMWELTTECHNIK GMBH & CO.
KG to make technology exchange to the food waste treatment.
Chairman Mr. Ye Mingjiang welcomed the arrival of the leadership. He introduced Kaitian and
depicted a beautiful blueprint harmonious coexistence between man and nature created by Kaitian.

President Mr. Zhou Bo Ping presented the comprehensive management to rural environment,
mainly from the rural environment of present problems existing in the most energy-efficient solutions, won warm applause.
Ka
itian
Environmental garbage treatment department developed and launched small-scale rural garbage incineration treatment technology
.
Solve the model of rural garbage treatment
problem
" collection
by
village ,
transport
by
township, process
by
county,"
,
Kaitian treatment can solve these problem including: d
ifficult site selection,
large area, high processing costs and environmental pollution have a certain problem
.
It is the province of small-scale rural garbage treatment (daily processing capacity of less than 50 tonnes) the only alternative technology
.
Kaitian
will
i
nnovations
in
"beautiful countryside building"
and
contribute
to
build green China
.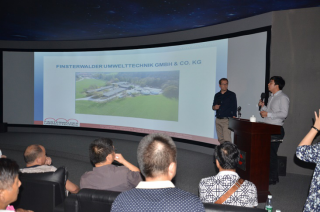 Kaitian invited German general manager Mr. Tobias Finsterwalder who specializing in food waste
treatment from FINSTERWALDER UMWELTTECHNIK GMBH & CO. KG. Chinese General Manager Mr.
Wang Shanjie shared food waste treatment technologies.
Kaitian vice president Mr. Liu Hua and Mrs Bing Gao introduced corporate culture and pilot base.
Counties and urban environmental bureau listened very carefully, showing a keen interest and
asked so many questions to our staff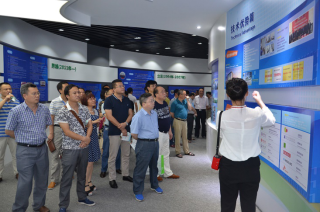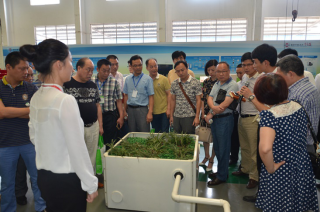 The training and Investigation was widely acclaimed by the leadership of the urban counties,
hope we will be in close contact and reach new heights in Integration of resources & technical exchanges in the future.